Twenty-Three
September 13, 2012
I felt twenty-three when my skeleton
crept out from inside me,
but I had barely lived.

I am an infant, cradled by
a larger force that I am not yet
familiar with – the milk
is never sour, never sweet.

Furthermore, I am an elder
whose dialect's foreign,
improper for her environment,
but beautiful in mind.

Puppet strings linking days
are often cut, and I find thread
to be much too fine for glue:

so, always, I feel twenty-three –
just in between everything.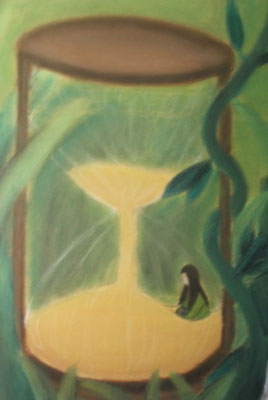 © Carollynn G., Hawthorne, NY