Can't You See?
September 10, 2012
Can't you see?
I look outside, I listen very close,
I hear soft mourns,
I see people in black coats.
The gloomy autumn sky,
Can't you see?
The sad, sad, sorrow that I see,
Emotion in the eyes is key,
Is it true that, can it be real?
That the kiss of death sealed?
The sea of black clothing,
The things I have felt
the feeling of mourning
The emotions I've dealt,
Wherever I look,
Wherever I turn.
I just can't stop thinking about you.
I close my eyes tight and say a small prayer
To tell the Lord the sad, sad, sorrow,
Of soft cries and heavy grieving I've heard.
After a minute of silence, pure silence,
I felt calm slowly.
I had a feeling I've never had before now.
I felt at ease are you now resting in peace?
Am I really at ease or just delusional?
I hope I'm at ease.
It was eerie and I was scared
I don't like these circumstances and I want to flee.
Reality really hit me.
She is now no longer here but,
I felt her presence.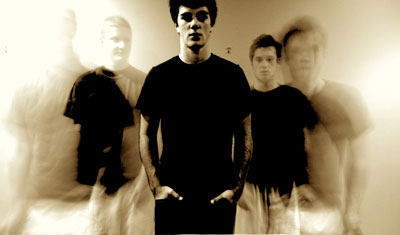 © Brian M., Fishers, IN