The Shadow
September 7, 2012
The world swirls around me,
floating,
whirling,
sinking.
I'm in the middle of it,
and nothing can stop it now.

Time is flying by.
But I am still here.
Just like always.
Just like forever.
Always and forever,
I am eternal.

I'm the one you see,
in a fleeting glance,
behind you,
following closely behind,
or perhaps to the side
but pay me no mind.

I've never left.
I'm holding your hand all the time.
I'm crying while you cry.
I'm feeling loss when you feel loss,
but you never seem to care,
that I'm here.
I'm your best friend.
I'm your nightmare.

I no longer feel the joy,
I no longer hear laughter.
I just walk forever behind you.
Becoming one with darkness,
but opaque with the light.

I no longer can hold onto the things I love.
I can only watch them from afar,
Can't ever tell them how much I care,
That I'm still here,
Can't ever ask for them to stay,
Because no one listens to me,
no one listens to a shadow...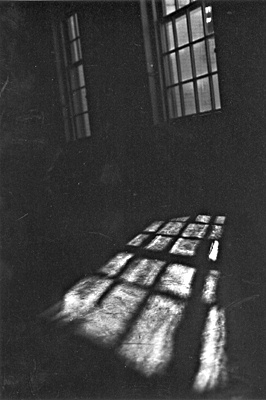 © Mary A., Fullerton, CA