What the Pages Make Of . . .
August 19, 2012
I am what the pages make of me,
Byproduct of words, whispers carried across the winds,
Saplings rising from the ground and tulips dying with the fall,
Nature taking a breath and then releasing it again,

I have an addiction.

I am ink-stained, steady trails drying through my home,
Darkness coats my fingertips but I don't bring myself to listen,
Reason quotes at me from all sides, I take my own,
Decisions come easily as they are resolved by others, my duty done in the reading of each sacred poem,

I have a sickness.

I am looking for a partner, in this school I know no one,
Arson myself with the company of protagonists, women in my same situation,
Heart thumping in my chests warms and breaks within hours of each other, once a day, at least,
Love passes me by, but for brief moments I own it, between my two hands it resides,

I have a problem.

I am content with the life I lead, happy in opening the door to an empty apartment,
Imperative, is what the others call it, imperative that I don't continue on this way,
They do not offer help and without it I will never stop, life will roll on the way it is if you call this a life,
Home, paper-bound stories because it is easier that way, easier to pretend that I am fine,

I need a solution.

Be my solution.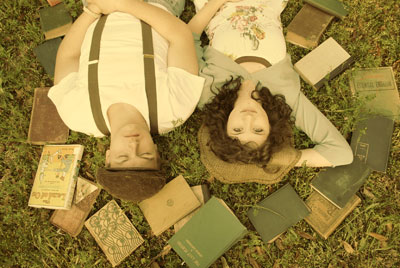 © Gabrielle A., Pensacola, FL