Without Wings
MAG
June 14, 2012
Mournful, she dredges her weight forward,
Onward, to a white house built upon stilts,
Home of the broken.
A bird lights upon the evergreen outside her window,
And it manifests her thoughts
As it catapults for the iridescent sun.
She envisions a torrent of eagles
Sweeping her away, far from today,
Where fate doesn't bite
And there exists the living, not the deathless
And where the taste of the word "home" is delicious.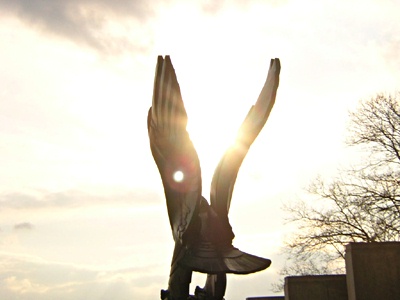 © Brittan S., Claremont, CA