Wisdom's Words
July 9, 2012
Hey lil' man, come sit here,
Come sit here and don't be afraid to sit near,
Listen kid,
In this life you only get one shot,
It's your choice if you capitalize on it or not.
Lil' man, remember,
This world we livin' in sure as hell ain't perfect,
But it's the only world the two of us got.

Lil' man, as you go through life,
You're gonna come to see,
That no one's perfect, and between you and me,
I don't think that anyone needs to be.
Yea, lil' man,
Be brave enough to do what you do,
And never be afraid to do what you do how you do it,
And don't worry 'bout those haters, eventually they'll see.

Hey lil' man, remember,
To constantly thank your shadow,
He's always been there for you, and he goes wherever you go,
And that's better than most friends you'll ever know.
Listen lil' man,
Be true to yourself and real until your death,
You don't need to do any posin',
Don't be one of those fools who's always putin' on a show.

Lil' man, listen up,
Sometimes you'll be goin' through life and realize that life's a heavy thing,
But just keep your head up and let your heart sing,
And look ahead to the future and what it will bring.
Hey lil' man,
Always be proud,
But don't you ever be arrogant,
A man who's cocky don't know a thing.

Yea, lil' man, now you can get goin'
Thanks for listenin' to the crap I've been blowin',
But lil' man, listen,
I love you more than a ton,
Lil' man, you're one hell of a son,
And lil' man, I promise,
I'm gonna start to be better at this whole fatherin' thing,
But lil' man, no matter what happens, no one will take you from me, no one.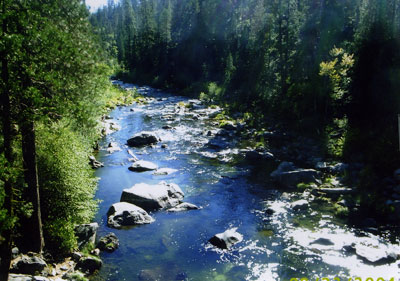 © Laycie C., Stockton, CA