Life's Plight
June 16, 2012
Desolate cries now sync with the rising sun.
A mothers hand clasp around a dying son.
With teary eyes and a dying hope, she begs and plea for a helping hand.
Passersby consumed with pity,
yet strangers to action.

Savage cries, now a birds morning call.
Piercing arrows fall upon a savage land consumed in division for eternity to come.
An eye for an eye, the law of the land,
Tears with brutality all traces of civility.

Hungers cries blinding the moons ray,
Shaving away all things beautiful in nature.
A child's hunger is met with empty bowls,
A bowl soon to be his only companion.
A mothers tears, falling gently to the grounds,
her helplessness greeted with life's thirst for plights.

Engulfed in pain, I reached my hands to help,
Only to be beaten back by forces unknown.
A mothers cry, A boys last breathe, a child's hunger, a mothers desperation,
All filling my head with haunting dreams.
Rupturing my soul from beneath.
I let out a cry in the form of a poem, hoping to be heard and calling for aid.
Aid against Life's Plight.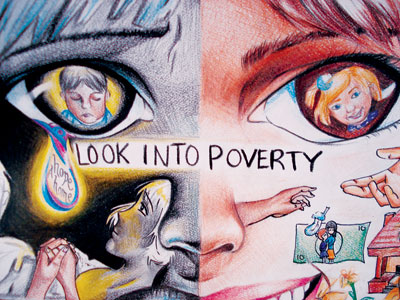 © Shirley L., Chino Hills, CA