Broken
June 12, 2012
Broken as glass, you leave me.
Never a mending hand in sight
Always watching me with spite
Never seeing me as right
You've made my heart as black as night
I cannot see
I cannot move,
All the things I wouldn't do,
The hidden hells I could not see
Are pooling at my feet.
And you are the one to blame.
It is you that carries the stain.
Of crushing my petals in the palm of your hand
Because their color displeased you
Because "My words never ring true"
And because I don't understand you.
But nobody does.
You've made sure of that.
And now the only one willing to try
Is broken and battered like glass.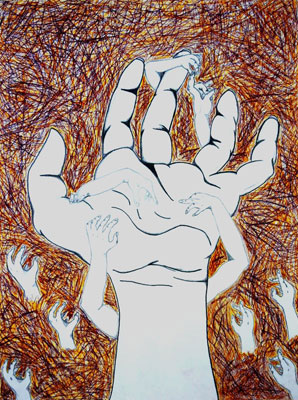 © Ariana R., New Orleans, LA