The plastic chair
June 12, 2012
We're herded through the halls like
Mindless cattle,
Forced into social groups that
don't matter,
And are told that if we sit
in an ugly plastic chair we can achieve
success.

S-U-C-C-E-S-S
Yes, success.
What do you call success?
Success is working hard just to become
a mindless worker, pushed into
the conformity of the world.
9 to 5, 9 to 5, 9 to 5
7 hours sitting in this chair just for a
9 to 5…
What success is this?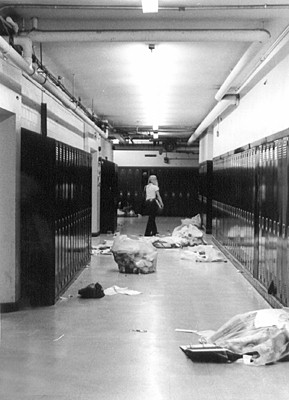 © Halsey S., Marblehead, MA