demons and Doves
June 1, 2012
There once was an angel
Wings black as coal
Who longs for the girl
Whose hair was gold.
He watched her by day
And dreamed of her at night,
He, her shadow, her, his light.
Only she could give him,
That he truly desired, love.
he her demon, and she his dove.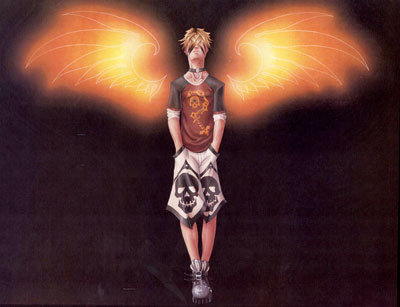 © Raul R., Monte Vista, CO