We are beautiful.
June 9, 2012
It begins: a look; an appeal to your sensuality. Blood rushes to your pale cheeks, making them incredibly more attractive. I wonder if I am setting fire to your insides as well.

You turn your head, ever so carefully tossing your hair; those locks that beckon me. You stride away; just slow enough for me to follow; asking me to follow. My eyes catch the sway of your hips; delicate; inviting. Your every move is a symphony of pleasure; a plethora of passion.

I reach you and we create a gentle collision; the Fore of many to come. You spin to face me; still glowing red; still catching fire for me. My eyes devour you before we even touch; something that you note.

Your arms raises, directing your hand to my chest; resting; contemplating. Your fingers clench, balling my shirt: merely a cloth barrier. Your eyes lock with my own and we are entranced; a ballad of intimacy playing before us; the universe vanishing before us; in eager anticipation of whats to come.

Here is where we dwell: in this perpetual state of affinity; communion. Here is where our souls collide; where our souls mesh into something more; surpassing individual discrepancies and creating joint beauty; because we are beautiful.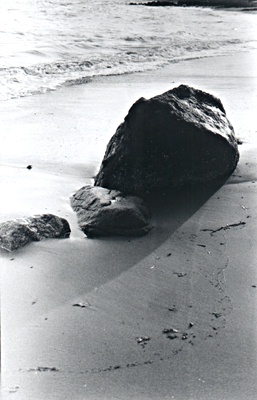 © Alexa R., Marblehead , MA