Puzzle Pieces
June 9, 2012
"Puzzle pieces" is the phrase that comes to mind
When I curl my body against yours.
My back pressed to hard muscle wearing soft skin.
Our legs entwined in a complex maze.
Your strong arms wrapped around my delicate frame
Like a protective cage.
Your gentle breaths warm the back of my neck,
Your nose buried in my hair.
I inhale that familiar scent of you,
The one I can never properly describe
In the poems I try to write for you.
I don't need to see your face;
I already know that your golden hair is askew,
Your long lashes casting shadows on your cheekbones
As you sleep serenely.
I hope you're smiling softly,
The way you say I do
When I dream of the way we fit to each other
Like two puzzle pieces
Separated for so long,
Finally come together,
Never wanting to part again.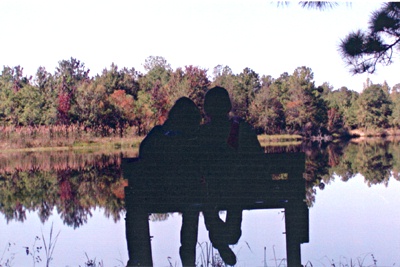 © Heather J., Slidell, LA