Unwanted
May 24, 2012
I am the girl you called fat just because her waist was three inches wider than all the rest of the girls.
I am the test you didn't study for because you were on Facebook.
I am your best friend from kindergarten, the one you had playdates with all the time, but now you won't even say hello to me.
I am the lie you just told your parents about where you were.
I am the heap of clothes lying on your bed you just spent your parents' money on.
I am the two hundred calorie chocolate bar you just ate.
I am the sip of beer you drank, just to try it out, because one sip can't hurt, right?
I am the boy you laughed at because he couldn't catch a football.
I am the girl who you promised to meet at the small cafe on the corner of the street at one, but sat alone waiting for you for three hours.
I am the boy you wouldn't talk to because I was just too this or too that.
I am guilt.
And believe me, I get self-conscious.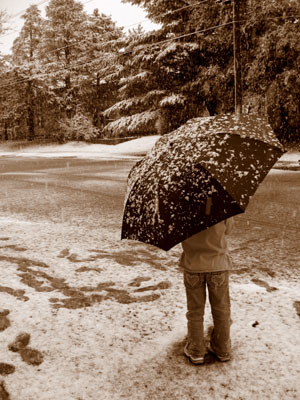 © Hui Y., Potsdam, NY