Do you hear me?
May 22, 2012
Blanket of betrayal,
pillow polluted with tears-
I just don't know how I pushed you away when my intentions were to pull you closer.
Feathers of fault bury me alive under the same ground we walked hand-in-hand on,
is this what death feels like?
In my universe,
the sky cracked open and acidic rain sizzled through my skin disintegrating my skeleton-
when we finalized we were over.
And the love angel snatched away my breath,
paused my heartbeat when I realized you didn't want me anymore.
I was old big stuff,
last years New York Times.
Screaming a silent scream,
begging for a second chance,
but the love angel stole my voice as well.
Butterflies that used to flutter around in my stomach have turned into moths.
Tears impregnating themselves in my eyes,
giving birth down my cheeks-
funeral continuously rewinding itself in my heart every time I hear your name.
I feel like I'm standing in a river with my head above water but I'm still drowning,
it burns,
and hurts worst than any other pain I've felt in my short existence plan.
Do you hear me?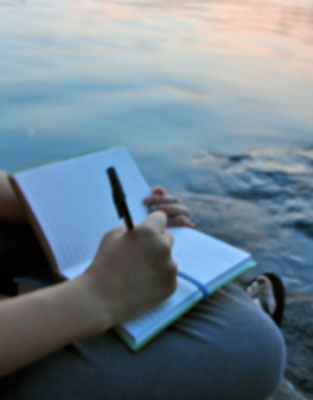 © Grace K., Port Washington, NY