Hooves
April 22, 2012
The dust kicked up appears on my pants.
Speckled dots of dry Earth, clouding my clean cotton.
Sweet sweat sprinkled down my face and on to my shirt.
Drops of perspiration raining hard on the worn fabric.
"Five, four, three, two, one.."
Up and over, down and running.
The horses strides matched perfectly to my heart beat tempo.
Bum da dum, bum da dum.
Hands clenched, face expressionless.
This is what I lived for.
The thrill of the jump.
The animal, the sport, the life it entailed.
The sound of hooves stomping through my heart.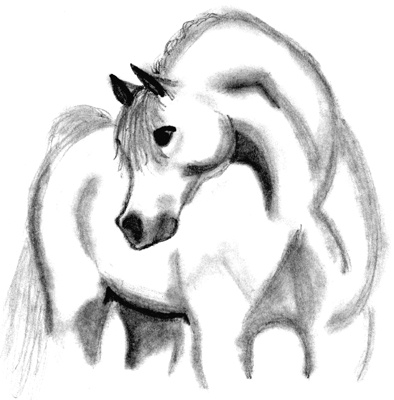 © Sarah G., Esperance, NY