Number 1 UNwanted
April 24, 2012
They say that
everyone has a soul mate.
Where are you?
Are you undergoing this pain too?
Find me,
I'll find you.
I haven't met you yet.
Will I ever?
I'll find you,
Find me,
Please I can't take this anymore.

Here I'll tell you
where to find me:
In the dark,
In my castle of mirrors
At the edge.
Please find me,
I need you,
Find me,
I'll find you.

Do not worry about me
being at the edge,
I can't die.
I am the Number 1 Unwanted.

WAIT! Does that mean…
I don't even have a soul mate?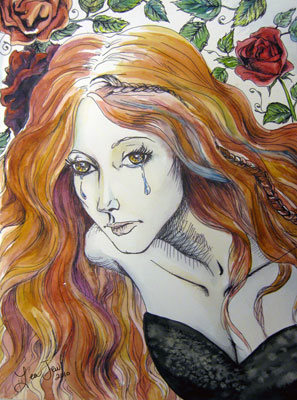 © Leonora J., Fullerton, CA