A Symbiosis of sorts.
April 18, 2012
There is a darkness here;
A stigma.
It envelopes, soothes;
Ameliorates.
It has a lucid tongue and an insatiable desire.
It's only comfort is tasting fire.
In it's wake lies
A path of wasted limbs:
Burning, charred;
Begging for their master.
But the darkness is repugnant,
A haphazard creature,
And it only moves faster.
It lashes
And lusts and repudiates all sense of shame.
I would repudiate as well,
But I bear the same name.
He,
It,
And I are one;
Juxtaposed from the beginning.
It takes my place;
Is my excuse for sinning.
Who can forgo all wickedness with a demon
Latched to one's back?
I, for one, cannot;
It is all I lack.
It's a deathly pair;
A symbiosis of sorts.
I cannot see the light;
We have made a most solemn divorce.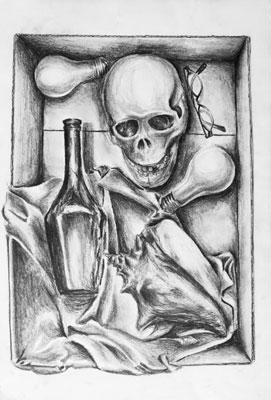 © Karen S., Norwalk, CT