The Parakeet and the Crow
April 9, 2012
Her eyes didn't use to notice what I was becoming.
She never noticed the way I would preen her feather ruff with my fingers, as if everyone could see them,
Or the way that I would talk to her birds,
not in words, but with melodies she had taught them to sing.
Maybe she started to see when I would follow her into the woods.
She pretended to not hear me, but she would glance back once in a while.
She would climb the trees and stretch her wings,
While I sat on the ground, picking at my cast
From when I was so drunk on happiness
That I was beyond positive that I could fly
She laughed when I came back from the hospital
And so did the birds, although they chortled at my senselessness.
She was beyond thankful that I was alright
But I could see in her eyes, that she was disappointed that she may never make it off the ground.
But I knew she could see my feathers as soon as I returned from the tattoo parlor,
And on my skin was the image of two birds
Frolicking in the air, radiantly in love.
A parakeet, the color of her sapphire eyes
And a crow.
She moved my ebony hair out of my eyes, chirped,
And didn't ask a question more.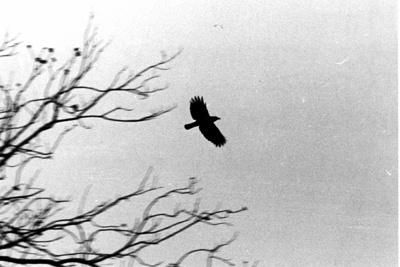 © Jacqueline T., Flowermound, TX