(Untitled)
April 13, 2012
I didn't
Want you when you wanted me
Like you in that suit all suave
Tell you something I didn't mean

I didn't
Like that look you gave me (under lowered lashes)
Lie to you when you asked me to love you

I told you I wouldn't love you,
And I didn't

I didn't like you
On the bridge
Sitting quietly over the Hudson

When you were with me
And you didn't need to be

When we walked down on sands cool
And toes dusty.

When we ran (cracked pavement underneath)
We left our traces in the dust

I didn't love you
With hands through hair
Soft and sweet lipped you
Kissed me in the cold
And in the Hot.

I told you I wouldn't love you
And I didn't.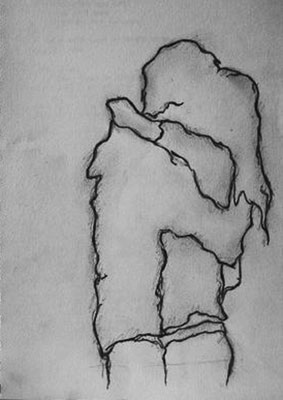 © Nicole B., Newcastle, WA