"puddle-wonderful"
April 7, 2012
The rain danced atop the boldest pavements 
Refusing to come down completely.
Resisting the gravity down on the ground.
Never staying down forever. Bored of straight
Bored of flat. Bored of no curves. Bored of nothing at all.

The droplets feared becoming a pool of other drops.
Afraid to join the others who failed to stay atop the ground.  

And all the members of the puddles knew
They had merely given in to the intimidating inevitable. 
That staying in the heavens was impossible.
And that's why they had fallen from the thunder.
And that's why they reveled on the pavement now.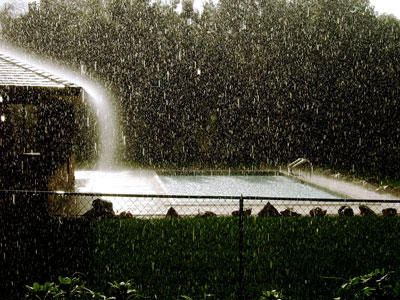 © Chelsea C., Auburndale, FL