Lost And Found
April 7, 2012
Feeling so lost.
Feeling so mad with confusion.
Could lost mean found?
Could madness mean sanity or merely illusion?

The road stretches out like a great scroll.
Full of endless possibilities.
Ready for the realities.
Waiting for the time to unroll.

Give me ink underfoot to pour upon it.
Each step a fresh new letter.
Each mile a new sentence always getting better.

The sky and the billowing clouds over the landscapes bear witness to my heartaches.

I crawl like Pooh Bear viciously craving life's honey.
The mist covers the hills like powdered sugar.
The glistening, snowcapped mountains are like ice cream.
I crawl into them as beast to die.
Louder and louder I scream.

I charge onward into the wide expanse.
By the hand the spirit feeds.
Against my back it pushes.
I will go wherever it leads.

I want God's art.
I dream of sinking into the earth as the moon and ocean retreat.
I think of beaches and salty air in my lungs and sand everywhere.
I dream of sunsets that seem as though heavens floor is ripping apart.

I hope for nights under the sparkling heavens.
I long for hissing crackling fires against the crisp night.
The storm and rain and waves and wind and fire, brooding off in the horizon of my dreams until the rising light.

I want to be found. I want to be lost.
For everything to go so right in going so wrong.
For life to be up in the air as one great toss.

To climb to the top of the world and look homeward.
Looking across the world and the raw land therein.
Looking for inspiration to write of great things.
Looking for a new place to begin.

To taste the world and write it's poetry.
Such poetry that comes bursting like a rocket out of me.

Such poetry as to say:
I have trod upon the world and it has blistered my feet.
I have climbed its mountains and it has cast me down.
I have swam its oceans, it has dragged me down to drown.
I looked to its sky, it has blinded me.
I struck its surface, It drew my blood.
I looked into the face of madness and confusion and met it with equal force and power and conviction, love. Kindness. Truth. Forgiveness.

Feeling so lost.
Yet feeling so found.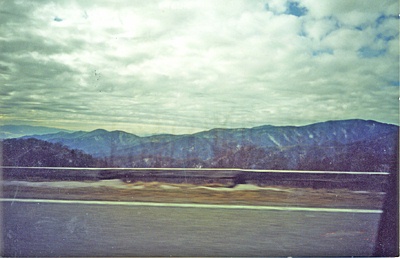 © Valerie W., San Antonio, TX