EvenStar
March 24, 2012
I tried to splatter water colors across the barren horizon,
But I tripped over my frayed shoelaces and landed in a puddle of ugly.

I tried to whisper enchanting monochrome wishes into a mendacious society
But found that they wandered into the feral circuitious wind and out of my bare, open hands.

Vidi veni vicit.

Here is my soul able to enable it's veracity with the seraphs.
Here, in the dirt as I mumble my ramshackle poet nothings.
Here, am I truly alive.

I have been taught
Primum non nocere,
Only to create dissimilitude and dissonance.

Here has my soul created chaos.
Here, in the dirt have I coughed up enough coherence to raise an uprising.

I have created meanings with synechdoches and I have
Anthropomorphized your futile creations to something glorious and scarringly beautiful.

My ideas clash with your mind and yet I continue to tap out your clarity into
A well-informed idea of brightness and hope.

I wish that I could dream like you-
With my arms spread and my silken wanton wishes completely held aloft above my
Frail being while trusting that I can become anything.

Anything.

I could become a fancy cosmoplite or an Existentialist thinker
Like Nietzche because I blow my own balloons of desires without allowing you to
Pop

Pop them.

I tried to splatter water colors across the barren horizon...
Now,
Watch me paint the heavens.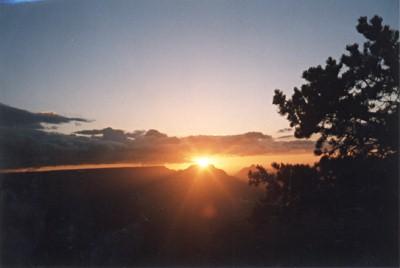 © Amanda T., Scituate, MA