An East Side Father Figure
February 10, 2012
step out from in there child
don't you never let me catch you there again
that theres a bad place
what? you say that place is "cool"?
come here to me, let me tell you a story

it all started back before you where born
i stood in that same spot
and i remember how horrible it became
that space got smaller, and smaller

it closed in round me
like the prison cell i spent the last few teen years of my life in
that space didn't open,
even as the doors to my cell opened
and the warden kicked my sorry ass out
not crack in those dark walls
not a chink in the door for light to come in
it was a land of lucifer
and the worst part was i was blind
i was in the dark
couldn't see what was really goin on
thats when i got to drinking

the bad little box got even tighter

i was alone, and broke, and a broken man
but then the miracle came
Miss. Doris Lane came,
her father had been an alcoholic
and she found it in her heart to be kind to me

the box got a little bigger

she took me to her place and got me sober

the box got a little bigger then

in a couple months i was free of the bottle

the box got bigger still


and i had a beautiful young lady to thank
i fixed up her house, cut the grass on weekends, and all free of charge

before we knew it we were in love
then the second miracle

the box finally opened

child, you where the second miracle
and don't you ever let no one say otherwise

my box took a long time to open
and i built that prison brick by brick
child... don't you ever make your life a prison
dont you ever let the world lock you in it.

you are free child, you are free.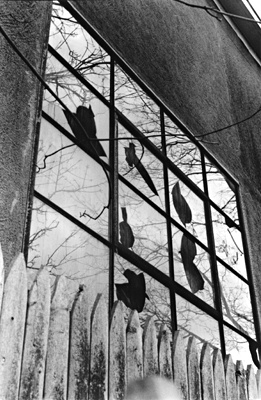 © Halsey S., Marblehead, MA