How to Fix The World
MAG
February 11, 2012
They tell me that life is short
So I should set out for all my dreams
And grab any chances that are given
To me.

They tell me to reach for the stars,
To never give up,
And to keep on going even when it seems
Impossible.

They tell me that I am part of the new generation.
They throw expectations in my face
And tell me I'm supposed to
Fix the world.

And sometimes my dreams seem unrealistic,
And sometimes it does look like it's impossible,
And sometimes I'd like to tell them to
Go fix the world themselves,
Since they were the ones who broke it.

They could clean the scab up, and then put a band-aid around it
Until it heals.

But I look at my hands and realize
I can do much more
Than a band-aid and some rubbing alcohol.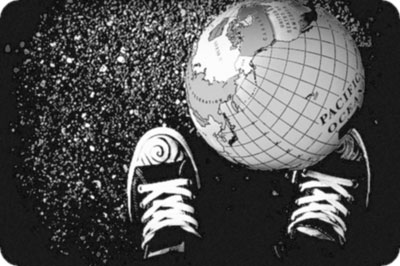 © Kailey E., Crownsville, MD