What a Wonderful Day
February 12, 2012
My darling my dear what a wonderful day!
The wind's blowing fierce 'cross the town

Have you ever seen a sky that's so perfectly gray?
Or wondered if clouds would ever break

The snow comes in spirals from every which way
Immersing the world in chilling sheets

With a day so great there's only one thing to say:
Will the temperature ever reach twenty?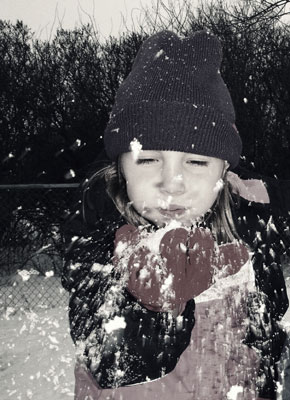 © Ashley K., Harvey, ND