Emerald Sea
February 8, 2012
My feet sink into the damp sand
as I stare out into the ocean.
Water laps up to my ankle,
and I shiver.
There before me
lies the sea.
The emerald gem filled with
discovery and possibilities.
That sea is bigger than
Any of my problems will ever be.
And I know, at the other side,
of that vast expansion of turquoise,
and somebody like me,
eyes filled with amazement,
feeling the calming water
at there heels.
The world may be filled with
differences
in people,
but one way or another,
in the dead end of the road,
we're all the same.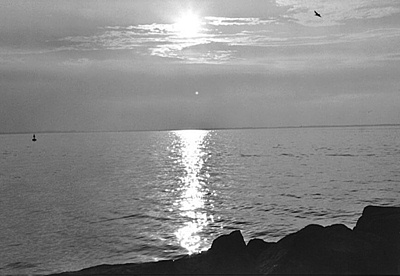 © Amanda L., Cumberland, MD