My The One
January 21, 2012
You held me.
You kissed me.
You made me cry.
You made me laugh.
Are you my one?

I loved you before.
You've broken my heart before.
You've healed me with one kiss
You sealed my fate with I love you.
I know you're my one.

And here's how:
Only mo one could make me cry so much
Could make me smile at the thought of you.
Touch my necklace and think of you.
And when I dream,

I dream of us together.
With me in your arms,
Your lips on mine,
Traveling forever through time and space,
You are truly my the one.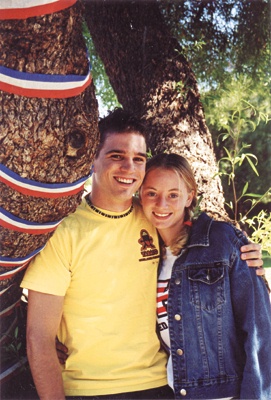 © Kelly D., Phoenix, AZ