A Plan
January 29, 2012
No matter how hard I try-
It's always too heavy to lift.
No matter how high I reach, its just
two inches higher.
I can't do this anymore!
If I keep stretching myself higher- I'm eventually going to
SNAP.
But if I don't- its like saying I'm BROKEN
when I am not.
I used to make puzzles with my grandmother-
I would try to jump right in, but she would tell me, "Look-
-there's a picture on the box."
She would
trace my little hands along the edges
a security blanket. I don't need to think-
when I have a box- a PLAN.
And then I needed the picture. It-
helped me to-
put things together. To make everything
fit.
But what if there IS no picture.
What then.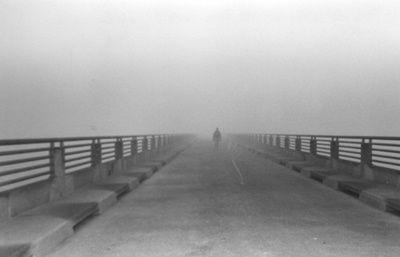 © Becky G., Westerville, OH