"The Path I'll Follow"
January 24, 2012
Nothing you do will break me.
Your harsh words fall like callous rain,
they sear for a moment and then dry up.
You say I'm as worthless and vulnerable as a sea of leaves.
Tell them what you please.
This twisted tale is coming to an end.
Your laugh stings,
but you'll see,
No need to grasp this path set in front of me.

It's time to free myself from your clutches of misery.
I bid you farewell,
but you silently stick around waiting for me to be crushed under the rocks of tragedy.
As i ascend the ladders of achievement,
I leave the past behind.
Harsh words and rash mistakes,
evolved into catastrophic hurricanes.

Your ghoulish eyes glare as i soar to the top.
Fervent as a newly lit fire , I'll never stop.
Rise to what i am and what ill be,
won't leave my dreams behind.
I call for them and they'll be there.
No fear they say.
I look back,
The ominous shadow of woe takes flight,
you drop out of sight,
and i now unveil my path of destiny.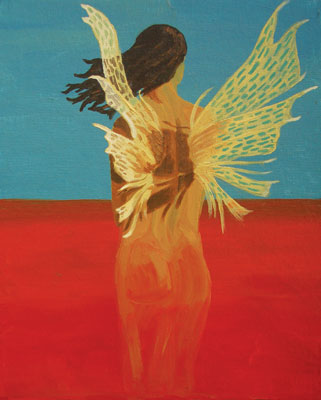 © Allison F., Langhorne, PA