The Four Sides of Hate
January 23, 2012
The four sides of hate,

Anger is the toxin you take,
Hoping for your foe to quake,
Like the veil behind a lie,
Hoping for your foe to die

Fury is the double-edged blade,
You swing to send your foe to the grave,
With a cut, a swing, a blow, a slash,
You may have rent a cut in him,
But to yourself you've rent the gash.

Rage is the all-consuming fire,
The life-eating, wife-beating, baby-eating pyre,
Clouds your judgment, clouds your eyes,
Sharpens your tongue and spite alike,
Destroyer of reason, rage, enraging fire!

Spite, the lightning-fast-striking,
Strike with thunder fast- you're not even trying,
Not even trying to rein yourself in-
You wish to spite him of his sin!

The toxin, the blade, the fire and the lightning,
The Anger, the Fury, the Raging and the Spitening,
Let no thoughts of these entertain your soul,
For down that road, hell freezes cold!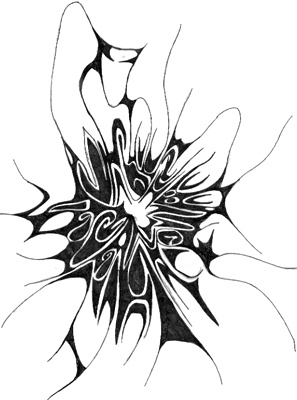 © Ansley F., Tifton, GA