Orange
January 27, 2012
It was January.
I scoured the kitchen for something to eat,
Through broken bottles buried in piles of trash,
And cigarette butts laying on the floor,
And that broken cabinet of ours,
There was absolutely,
Nothing,
To eat.
My stomach growled
A fierce bark,
Like an caged animal
About to be let lose.
I gave up,
And fearlessly waited for my mother
To come home.
Her eyes were darkened with dreary,
Her breathe smelling of liquor,
And her mind,
Raged.
As I watched the snow
Drift from the grey sky,
I heard the door creak open.
It was her.
She looked at me,
But with the slightest smile,
And handed me,
A bag of oranges.
"Oranges!" I said softly.
I ripped through the bag,
Pulling out an orange ball of fire,
And held it up,
Bright like the sun,
Against that dreary winter day.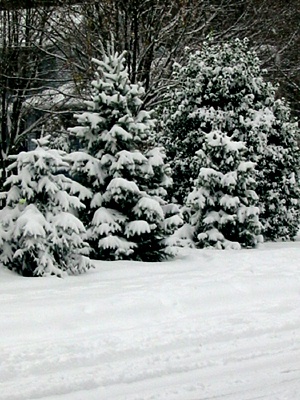 © Kristen S.,Sewell, NJ