Pandora's Box.
January 12, 2012
The seven deadly sins may seem,
a little less than simply obscene,
but if you wonder where they are,
look inside yourself,
the door that's slightly ajar.

The passion, the envy, the purest virgin,
give into me,
The lacework of the nastiest surgeon.
Entwined in all those sutures there,
becoming of you everywhere.
I am Lust visiting you in times of desire,
oh where, oh where, oh where.

The hunger, the want, the craving child,
gulping down every bite,
feeding like someone wild.
To keep from the needy,
to starve the the peasants,
the poor man himself too greedy.
I am Gluttony visiting you in times of lack of care,
oh where, oh where, oh where.

The gold, the silver, the wealthy,
The vast land of the rich and famous,
do nothing but kill the poor soul unhealthy.
This game of foolery,
Traps one in piles of fake jewelry.
But one can only ask who am I?
Greed I tell you,
The simple casing of any honesty vanishes into thin air.
Oh where, oh where, oh where.

The hammock, the bed, the lazy,
do nothing but sit around,
eyes not concentrating,
all hazy.
The answer to this one is simple,
think lazy, crazy, and oh such a baby.
Sloth is my name,
You'll never find me,
except where I maim.
Oh where, oh where, oh where.

The rage, the wound, the angry,
pierce and stab until the blood seeps out,
the scorned look upon his face,
can only tear one's soul around and about.
The hatred is imminent,
The stars look down so saddened upon the ground,
Wrath takes its toll,
to kill the weak and hungry souls,
Oh where, oh where, oh where.

The want, the excessive staring, the invisible,
Her necklace, her ring, her watch, her hair,
The inevitable attraction of someone else's.
No possessions satisfy the face that tears sodden,
the hopeful mine is now downtrodden.
Do you want what I have?
I'm Envy, hidden deep within the conscience of your mind.
Oh where, oh where, oh where.

The glamour, the fame, the celebrity,
I have no shame, no dignity, no morals.
My struts the best,
My puffed out chest,
Nothing beats me,
Not now, not then, not never.
Pride is my name,
don't ruin it's shine.
Oh where, oh where, oh where.

I am hidden beneath every action you make.
I am hidden between every cracks of mistakes.
I am hidden behind every curtain of kindness.
I am hidden around every corner of exercise.
I am hidden in every smile you show.
I am hidden inside every glance you take.
I am hidden in every gesture of humbleness.

Lust. Gluttony. Greed. Sloth. Wrath. Envy. Pride.

I come from Pandora's Box.

I am,
human.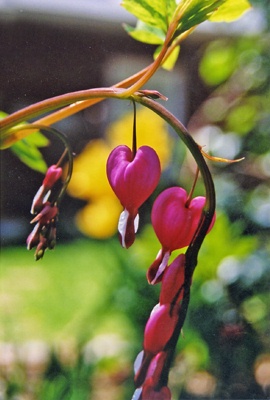 © Sophia E., Wilmington, DE