Meaningless Ring
January 10, 2012
The ring around my neck,
The one you gave me,
I love it so!
Your eyes light up when you see it there,
On my delicate silver chain.
Its rather simple,
Its just silver and black.
It means so much,
Yet so little.
When I miss you I touch my lips,
And think of your soft kisses.
I touch the ring,
And I think of us.
No one understands why I love you.
Or this simple ring.
But there's no way to explain,
But I can try.
I love your eyes.
I love your smile.
I love your touch.
I love your personality.
Need I go on?
I can simply say I love you.
And when I do,
I think of the ring.
The simple ring.
Its only silver and black.
Its a size or two to big.
I wear it on my silver chain.
This beautiful, meaningless ring.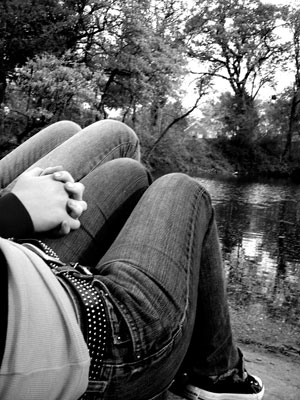 © Lauren R., Edmond, OK