Lipstick
January 10, 2012
You smile with that lipstick,
That makes it seem like you,
Have friends that flutter all around,
To just be next to you.

When you wear that furry vest,
Accented with those red pumped heels,
Oh, darling I am sorry,
You don't know how we feel.

We think you look ridiculous,
An artist that has painted,
A drawing of a jealous woman,
That seems to be so tainted.

And then you stride around,
With those flashy jewels,
That can be seen across the room,
That only makes you look a fool.

You have this conceited mind,
A misconstrued perception,
Of whom you are in this tiny town,
I'm sorry, but you are no exception.

In truth, your smile's crooked,
Your skin tone uneven too,
Your hair may look like it is blonde,
But it's dyed if you look closely through.

We laugh and snicker when you walk,
Not because we like your formation,
But because you strut around,
And are a character of your own imagination.

Just wipe that cherry red lip gloss off,
And dab your blush in place.
Make sure to make the pink even,
When you smudge it across your face.

And maybe remember to cut the tag,
Off that dress that you just bought,
We don't want to see the price,
Of the ugliness you just sought.

Thank you.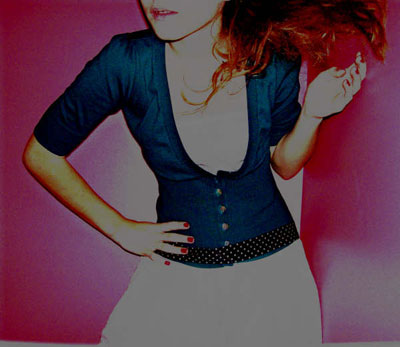 © Jenna V., Hamilton, ON, Canada