The Other Half of Me
January 7, 2012
So sweet and so cruel
So timid and loud
You dangle my heart by a chord.
You bring out the best of me
You bring out the worst in me too.
So cold at times but so warm at the touch, how comforting your voice can be.

Your sweet smile with brows scrunched in concern and eyes filled with affection makes my heart flutter every time.
It is almost worth feeling sorrow to have your radiance fall upon me.

The playful kick,
The loving hug,
The secret smile,
The timid hand that takes hold of my heart.

The dark and the light
The humble and vain.
Two hearts that secretly meet.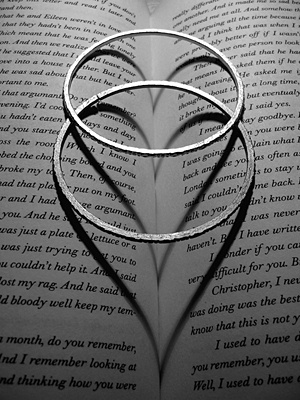 © Julia K., Old Tappan, NJ