A Flip Flop is Love
November 12, 2011
A flip flop is love.

Flimsy, yet familiar.
Easy to break;
But socially accepted.
What all of the cool girls wear.
Approved of no matter how thin and cheap;
Or colorful and fun.

A flip flop can be uncomfortable;
Making your feet ache as you slip them on in the morning.
They are plain, something most everyone wears.
The cheap ones give you no support.
Those worth more money will give you a foundation for a long journey.
While some can make you feel insecure of cracked and aging feet.

Flip flops are summer shoes.
Put away in the attic when the seasons change;
But never forgotten.
Still lusted after as smothering shoes become a new staple.
Warm, happier times roll around.
And new flip flops are worn.

A flip flop is love.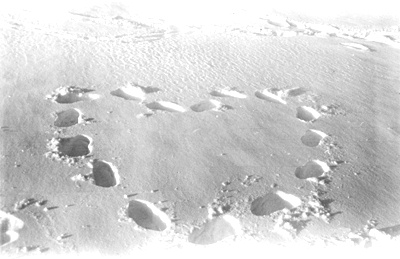 © Kim B., Marblehead, MA