Dear Kelsey
January 1, 2012
Did you know you would pass that day?
That we'd grieve over you for what feels like eternity?
I loved you, but you gave up.
I looked up to you, and you died.
I love you so much, Kelsey.
I miss you so much, Kelsey.
And now I'll never see your smiling face again.
I'll never hear your laugh.
Or hear your voice.
I love you, Kelsey.
Don't forget to watch me finish growing up.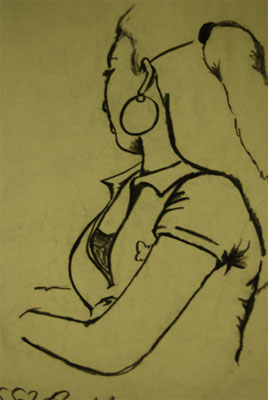 © Janessa B., Kannapolis, NC