Why Limit Life?
December 26, 2011
Life.
Why do we live the way we do?
Why is the sky so blue?
Why do we do what we do?

Why do we have so many limits?
so many due dates?
so much rush?

Why do we humans design our life as a race?
Why do we create a finish line?
Why is our goal to be Ace?

Why can't we live life with no limits?
Why do we have to live inside the box?
Earth is a sphere not a cube!

Earth is infinity.
Why focus on changing it?
We should try harder to find serenity.

Not run to an end.
Not try to bend.
A sphere is what it should be.

Why try stop infinity,
design our own destiny,
guess yes or no questions without a test?

Can we fly?
No.
But we invented airplanes?

Can we land on the moon?
Never.
Then who is Neil Armstrong?

Is the Earth round?
No! Everything has to end.

Would you start trying
and stop denying.
Follow your heart
and BELIEVE!!!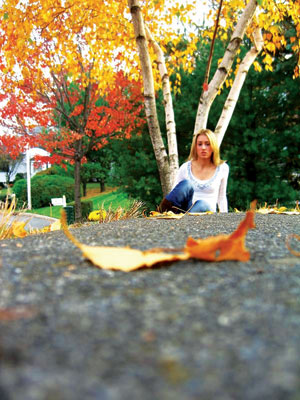 © Stephanie F., Garnerville, NY