A Walk to Remeber... My Style
December 25, 2011
I heard a story about a
boy and a
girl.
They were in love.
The girl always
wore
a gray sweater.
She gets made fun of
like me.
But she doesn't care what
people think.
Like me.
He falls for
her.
And buys her a
pink sweater.
When some try to
hurt her,
She seeks to run from the
pain.
He's there to catch her
Unlike me.
Patiently
And maybe not so
patiently,
I'm waiting for the one
Who will catch
me
when I fall.
'Cause I fall
a lot.
And I hope that
someday
someone will buy me a
pink sweater.
Even though I
hate pink,
I would wear it.
Because he thought
it would be pretty
on me.
Because he's tired of the
gray one.
I'm tired of
the gray one.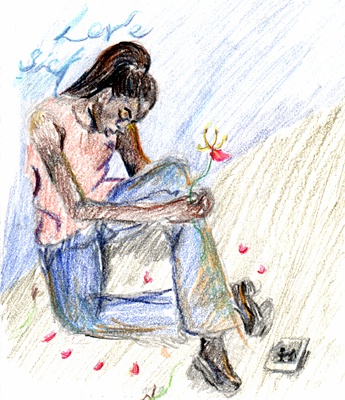 © Sherell B., Philadelphia, PA