Pixie
December 25, 2011
I am word grazing-
Scything down entities until
I can only write my polyester wishes on the
Yellowing walls.

My fist clutches at empty air,
And the floor is crowded with bleak discarded shells of newspapers.

It is too crowded for me to breathe
Poetry today.

I have taken a vow of silence until
Rhyme and meter run as fluently from my pores
As light from Ignis Fatuus'.

I wish I could remember the sound of my voice
And the clatter of my heartbeat before I drank
The earth and dissolved my undiluted veins.

So I content myself in painting word pictures
Across college-ruled paper,
Because I am too lazy to….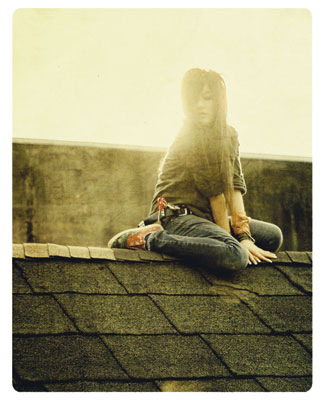 © Hailey J., Lake Oswego, OR