Speak English Well
December 25, 2011
He said that I speak English pretty well for being black.
I wanted to tell him that he is pretty ignorant for being an adult.
But I bit my tongue,
Because I have been taught to respect others
Whether they respect me or not.

She said that I was rather pretty for being black,
But that my breasts are still too small,
And that maybe one day I will be
Beautiful.

They said that I am
Disproportionate,
And wondered if I got my lips done
Because they had never seen lips that big,
Or hair that wild.

And I am ashamed to say
I cried that night.
My rage flooded my satin pillow
And I slept in an ocean of my own salt water.

I wish I would be skilled at comebacks.

I wish that I would be better at stating who I am and what I want
Instead of lowering my eyes and acquiescing to their whims.

I wish that I could be stronger.

He said that he doesn't know if I should be labeled as
African-American of African Descent,
Or Black,
Or Colored,
So which one would I prefer?

I am tired of the race question,
And of being labeled by something as generic as the color of my skin.

I wanted to ask him if he would rather be labeled as
Pink or
Orange
Or White
Or Blue
Or Yellow
Or Green
Because Caucasians change more colors than I do,
Even though I am supposedly the "colored" one.

I don't know why I allow myself to get
Offended by others ignorance.
The first time I went to church
The lady said it was nice to see some color there,
And I wanted to never go to that church again.

The first time I was called a n*****
I went home and looked it up in the dictionary,
While my mother cried.

My Grandma still calls me colored,
And some cousins still make racist jokes at family reunions,
And maybe some people will never understand how
Prejudiced they are.

I will openly admit that I am not perfect
And that I probably have prejudices,
But I will continue to hold my head high,
And treat others with dignity.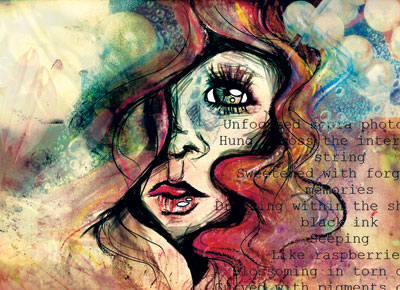 © Victor K., Las Vegas, NV