The One Who Hurts You
December 19, 2011
A guy gives you all his attention
Tries so hard to attain you
Talks to you all the time
It's all you ever wanted.

But something keeps drawing you away.
Someone holds you back
You can't give anyone else a chance
Your heart belongs to another.

He's all you think about
And when he hurts you
You don't care
You keep right on with him

Your original goal of a fling is gone
You want a deep connection
But only with him
No matter how many times he rejects you.

All you see is Mr. Perfect
Even as you cry.
You blame yourself
And keep loving him.

Other guys wait in line for a chance with you
Any one could treat you right
But you still wait for him
The one who hurts you.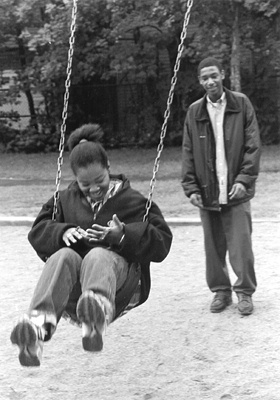 © Yaniris M., Boston, MA