In Their Shadow
November 27, 2011
Dulled by comparison. That's my problem.
Whenever there are bright lights shining all the time,
No one can see my glow, because of all of their shine.
I can't hold up to the standard they set.
If I was around those with dull lights,
I may be albe to show them, I really am bright.

Well, maybe I'm not.
Maybe that's the reason no one sees my shine, that I'm really not special.
I guess we'll never know, becuase I will not leave the others' glow.
Afraid of what's out there, and what I don't know.
So we'll say they just can't see me,
When I'm surrounded by all this beauty.
That I really am shining.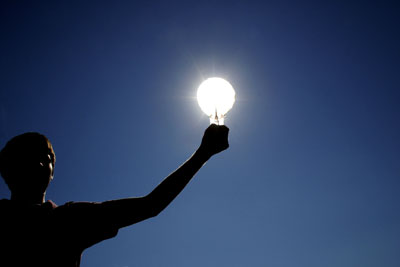 © Ty B., Oak Bluffs, MA