Fairytale
November 24, 2011
Once upon a time in a land far away,
There was the perfect boy,
And a not so perfect girl.
He was the fun one with all the friends,
She was the shy girl with a lot to say.
She never thought he'd give her a second glance,
Until the day their eyes met.
It was a fairytale moment,
With fireworks and magic in those silent seconds,
So much was said in a glance that neither could understand.
And the girl started to daydream and wonder.
They never spoke before,
That perfect boy and not so perfect girl,
Aside from their amazing conversations,
Between her bright blues and his warm brown eyes.
Until that day,
When he flashed her a perfect smile,
And walked his perfect walk,
To where she was always waiting.
She became is princess in the way he had always been her prince.
Their chat was what most would consider normal.
But it was then that the not so perfect girl,
And that oh, so perfect boy,
Fell in love.
I am that not so perfect girl,
And this is for my perfect boy.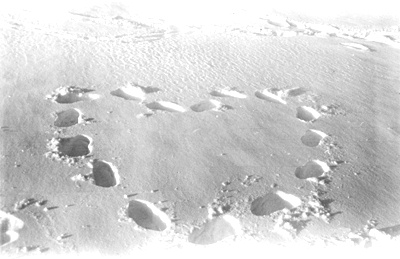 © Kim B., Marblehead, MA