Plays
November 20, 2011
Staying up late,
scrubbing the stage make-up
off
my face.
I want out of your play,
your Shakespearean game.
I'm not acting no more.
You see a script in my hands?
No,
cause I'm improvising.
I never wanted this scene to go bad,
but i guess we
couldn't
get into
character...
I'm sorry,
but I'm not picking up my cue
this time.
I'm walking off
stage left
cause nothings
stage right
anymore...
I'm sorry,
but i just can't do your
play
no more...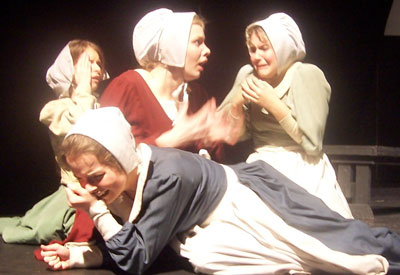 © Ashley O., Pearland, TX