Machine Glory (dedicated to my brother Asher)
November 20, 2011
I forgot to burn the trash today,
And so I watched it mount with
Ice-cream boxes, butter papers and dirty napkins because
I didn't want to smell like creosote and burnt plastic.

I forgot to burn the trash because I was too busy observing you
Tear apart sheet metal off of the car
In order to make something splendid.
Something "astronomical," you said.

I never knew you could have a love relationship
With aluminum, plastic, steel and Craftsman tools,
Until I watched inches of grease fill the spaces
Underneath your fingernails and sweat stains checker
Your favorite "everyday" shirt.

Have I ever told you that you amaze me?

I wonder if your hands know the magic they create,
Or if your mind comprehends your talent.

I wish you could share your mechanical skills with me.

I wonder if you know you make me
Furiously



Jealous.

I don't mow the yard anymore
Because I accidentally ran over
A stump and the mower
Began to smoke,
And I didn't know how to fix it.

Between father's curses,
And your synopsis:
"The machine will never be brought back to life"
I am doomed to a life where all machines I touch
Die.

"It lived a good 20 years," you said.
I wonder if that was just your nice way of
Telling me that I should find a job in demolition.

I haven't mowed anything in two weeks.
Ironically, I also haven't been allowed to drive during that time.

Sister said that if I continually put the diapers on backwards,
Eventually no one will ask me to change the child.

Cousin says that the purpose of a college education is to
Absolutely bankrupt every single young person,
While filling their minds with the pollution of the world's
Unenlightened ideas.
Cousin says that if I "listen to him-he will-'unbrainwash' me"

I have yet to listen to cousin.

Older brother tells me that I should wait to date.
Other brother says that I should work at camp.

But you tell me to "come sit beside" you on the porch
And help name the kittens
Because that is something we are both good at.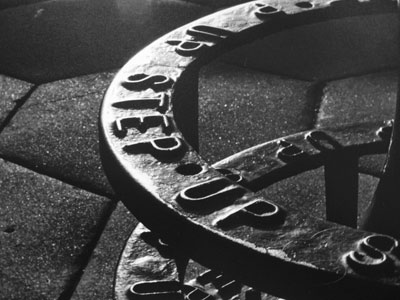 © David D., Apple Valley, MN