Tinfoil Symphonies
November 3, 2011
Tinfoil Symphonies upon the waves
Beyond the eager prow,
That reaches for them, strives for them,
But will never touch them now.

Yonder the muted horizon shines
With freckles that are ships,
Landmass is a memory
Among the clouds in wisps.

The prow strives on, reaching hard,
Obeying its Master's word.
Tinfoil laughs and shakes her head;
Freer than a bird.

Symphonies shine and symphonies glow
Upon the stricken waves,
That gleam and glimmer in the light
Of Tinfoil's laughing "heys!"

Nothing but the glistening waves,
And eager, reaching prow.
That will never in a lifetime reach
The Tinfoil Symphonies now.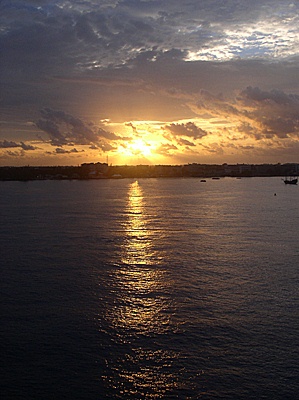 © Rebecca Y., Los Angeles, CA