Faith (spoken word)
October 23, 2011
It's a choice he tells me. our choice...
I awake.
Eye lids flashing like last nights brights in traffic.
my mind already quick to get caught in the quicksand of my thoughts lays down the plot, always the tedious gardener, for my downfall.
left to my own devices
i forget to think twice. there's no way to put this nice,
i have a soul sickness.
if you stand in the cold rain long enough you'll catch it too.
it's called skepticism.
so i give in. now i'm in his office.
he hands me a white slip says i need to fill a prescription for a lack of faith.
i take heavy doses of you.
my parched tongue suffers a side effect of a lack of words, for once.
then i can feel you.
from my feet taking root to my feeble tepid finger tips i feel you.
i take my new found wishes and throw them to the sky well wishing.
was it to you?
i've always mistook airplanes for stars.
they fall back down to me like rain drops and I realized then despite the years of " I think I get it nows" that i could step out of the rain.
That if i stood under the clouds trying to count every drop I'd drown
so with unhesitant feet i stepped. And I found you right where you've always been.
you're grace rings a thousand church bells
and your words pull me in like the moon to the tide. I confide.
I lied.
And now I can no longer hide.
I thought the only things attracted to the light were insects.
I guess they've had more faith than most of us.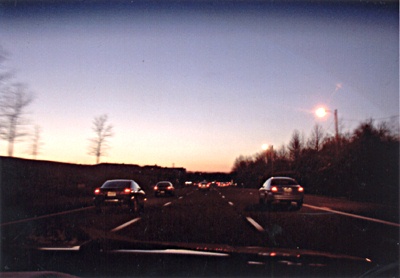 © Carolyn K., Toms River, NJ