The Composer
October 17, 2011
He said if she was a melody,
he'd use only the good notes–
what he forgot was: she'd moved
out of earshot;
so faint he spoke in his warbling hum.
She waited for inspiration
forever. It finally came like a bird
in the fall, though her tresses were
grey and her eyes like deep wells.
Though lifetimes had passed
in that warbling hum she heard
such a sound
that she couldn't quite see how
it startled. In its evanescence it chilled
every ear but was soon borne away on
a dragonfly's wings,
so sharp was her hazelnut vision.
He smiled as she struggled,
and even grinned when she saw
with her hazelnut eyes
that
after all these years, after all these songs,
–after all–
he was the composer.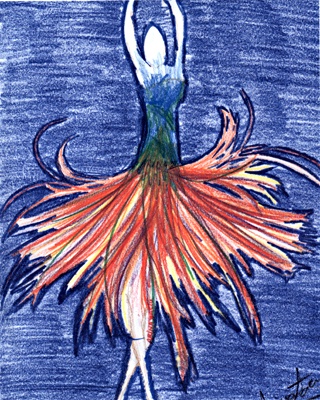 © Arina Z., Euclid, OH