My Song
September 30, 2011
My song is the rhythmic scraping
Of blades against smooth ice
Back outside
Forward outside
Kick—
Pull in
Wind in my hair and a blur
And
Landing—
Deep edge
And vibration.

My song is the scritch-scratch
Of pencil on paper
Emotions woven carefully
From the soft graphite tip
As it glides effortlessly
Across the page
Then stop—
What next
Moment's pause,
And then—
Finishing thought.

My song is the lull of crickets
Outside my bedroom window
Their melancholy chirping—
My eyelids flutter
Then droop—
As I drift off into
No man's land
And I sleep
Dreams carelessly caressing my mind
With foggy images
Floating…

My song is the whisper of chilly air;
A winter sunrise—
Rosy colors splashed
Across the sky
Make the snow glisten
With delight—
Seeming to know that our worries
Need calming
Don't stop now—
The sun will set
Tonight.

My song is the heartbeat
That says I will be here—
A steady reassurance
Amidst the raw darkness—
Getting louder
As I near
The light;
Overflowing brightness
Flood of joy and
Homecoming
I'm still with you.

My song is the gentle melody
Of a thousand voices
Singing from their souls
Louder
Then softer
With a genuine peace—
Eyes look Up
The silence
Is too loud
Keep singing

My song.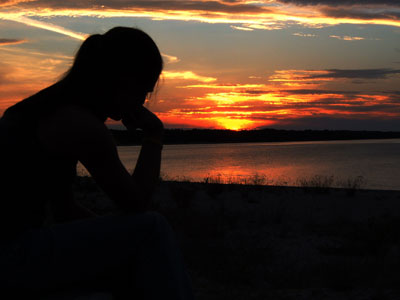 © Hilary L., Rogers City, MI